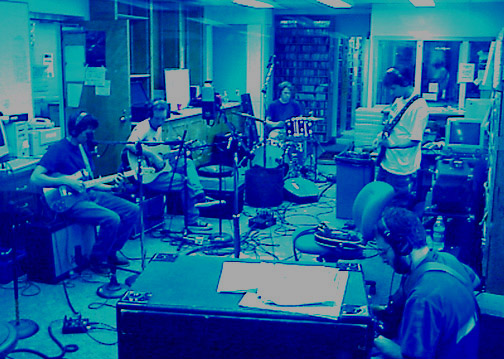 Murf from
False 45th
again.
Tired of paying for shows? Looking for a comp? Got more time than money on your hands? Love those Kadane brothers?
Well, everyone's favorite slowcore giants,
The New Year
(featuring Matt & Bubba Kadane of
Bedhead
fame), are offering to put you on their guest list for
their Saturday, August 12th show at North Six
.
Here's the deal...
you contact them
...they'll send you posters for the show...you put the posters up around town...you're on the guest list.
Pretty damn easy, eh? That's about an hour or two of work. And for it, you get to see a rare show from one the best builders of tension, guitar hooks and walls of sound...for free. For more details,
read here
.
For those readers in Boston, the deal works for you too. The New Year will be
playing upstairs at The Middle East on Friday, August 11th
.
By the way, Touch & Go labelmate
Nina Nastasia
will be opening both shows for The New Year.
The New Year - "Gasoline"
mp3
buy
The New Year - "Disease"
mp3
buy
The New Year - "Chinese Handcuffs"
mp3
buy