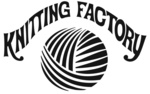 This is a pretty cool idea...
The Knitting Factory
is launching a system so you can purchase advance tickets to their shows via cell-phone text. Will it help beat scalpers? Doubtful, since they've got cellphones too...but it does make it easy to grab a couple tickets if you are away from your computer.
Here's the press release:
KNITTING FACTORY ENTERTAINMENT REVOLUTIONIZES CONCERT TICKET BUYING: FIRST U.S. VENUES TO LAUNCH TICKETING-BY-TEXT

Ground-Breaking, On-the-Go Convenience to Benefit Concertgoers of Knitting Factory Venues in New York and Los Angeles

New York, June 5, 2007 - Knitting Factory Entertainment (KFE), the nation's most prolific presenter of emerging and established music, today announced the first time in America that consumers will have the opportunity to purchase concert tickets via SMS text messaging, directly from their mobile device. Ticketing-by-text makes it more convenient and cost-effective for fans to see some of the world's hottest up and coming bands live in concert at the renowned Knitting Factory venues in New York and Los Angeles. By simplifying the ticket-buying process, KFE is revolutionizing the concert experience for music fans.

The Knitting Factory's ticketing-by-text service is powered by the ShopText mobile commerce platform. With just a credit card, a text-enabled mobile phone and an email account, registration is simple. Whenever concertgoers see a Knitting Factory concert listing with a ShopText logo, they can purchase tickets directly from their mobile phone by simply texting the event's unique show code to the number 467467. After checking out, the concertgoer receives a secret PIN to confirm all future purchases with a text message. Alternatively, a concertgoer can first register and create a secure ShopText account via online at www.shoptext.com. All transactions are completely secure.

"This is about convenience and on-demand access to our tickets," said Jared Hoffman, President and CEO of Knitting Factory Entertainment. "Our audiences are young, hip and extremely tech savvy. The device at the center of their busy lives is the cell phone - they are never without it. We are expecting tremendous consumer response to the combination of convenience and technology provided by our tickets-by-text platform."

Concertgoers can begin taking advantage of this service when KFE's ticket-by-text platform launches on Wednesday, May 30, 2007. KFE plans to expand the service to both its Boise and Spokane venues in the months ahead.

Who knew the Knitting Factory was in Boise & Seattle?
Eddie Money - "Two Tickets To Paradise"
mp3
buy
The Dears - "Ticket To Immortality"
mp3
buy
The Kills - "Ticket Man"
mp3
buy