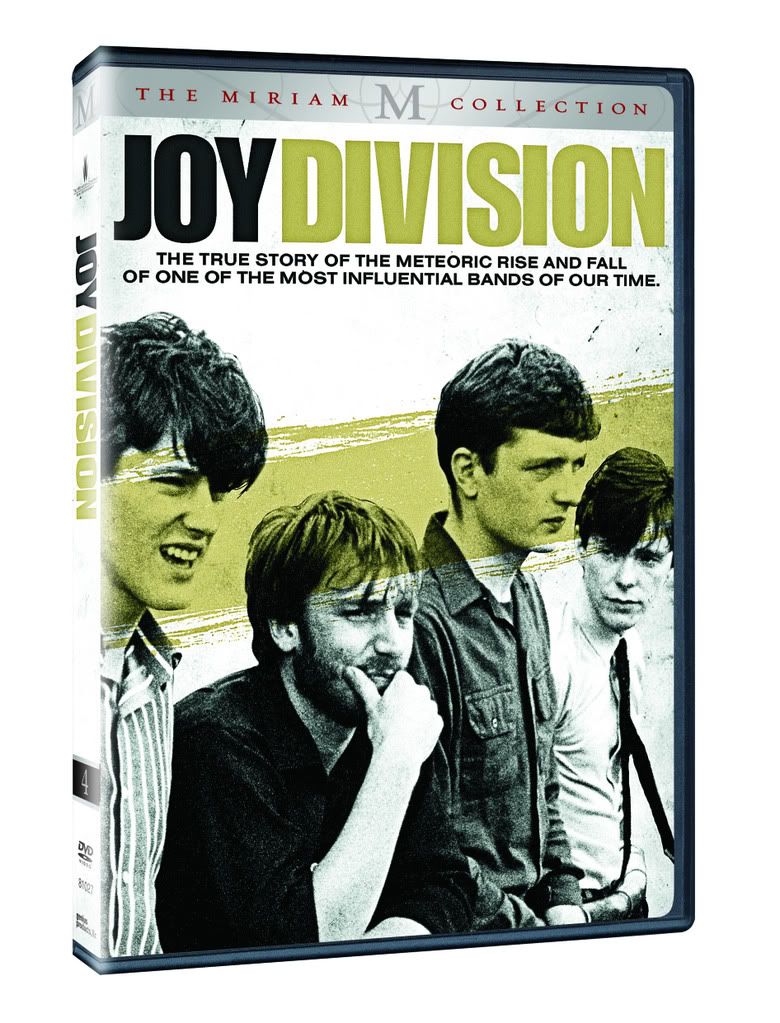 A couple weeks ago, someone asked me at a party if I'd seen any great films lately. I thought about it for a second, and replied that my favorite films this year were both about Joy Division. I happen to be a huge Joy Division & New Order fan, but I feel that
Control
, Anton Corjbin's dramatic profile of Joy Division's late and enigmatic singer Ian Curtis, and
Joy Division
, the remarkably insightful documentary directed by Grant Gee, are easily the most entertaining and compelling movies I've seen recently.
I've always considered myself a Joy Division expert and completist, and I was amazed at how much info these films contained that I never knew. Further, I'm told by folks who'd know that much of the insight in
Joy Division
provided by Peter Hook, Bernard Summer, and Stephen Morris had never been revealed publicly before.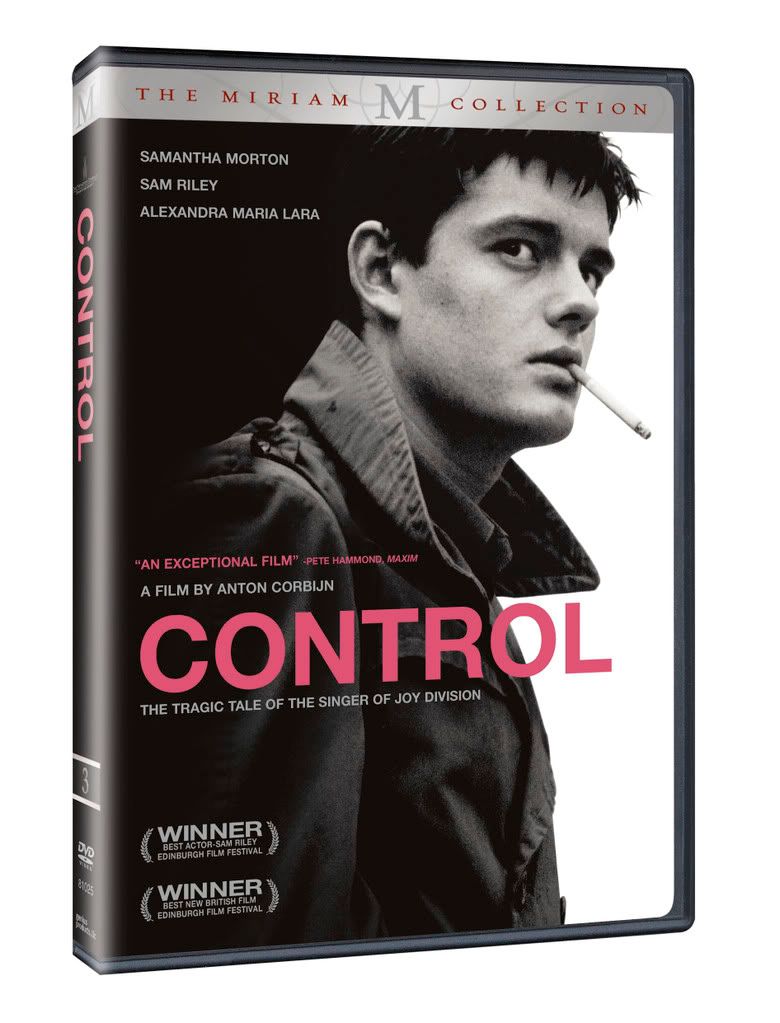 Because of my love for these movies, and because I love collecting rock-docs to watch at home, I'm thrilled that both of these films are being released here in the States next month on DVD, and both with extra features.
Control
's extras include:
Audio commentary with director Anton Corbijn · The Making Of Control · Out of Control: A Conversation with Anton Corbijn · Extended Live Concert Performances - Transmission, Leaders of Men, Candidate ·"Transmission" music video by Joy Division ·"Atmosphere" music video by Joy Division · "Shadowplay" music video by The Killers · Still gallery
Joy Division
's extras include:
75 minutes of deleted/extended interviews · Transmission Music video
Control
is released on June 3rd, and
Joy Division
is released June 17th.
extrawack! would like to give one lucky reader a copy each of Control and Joy Division! To win, send an email to extrawack@gmail.com with the subject "Joy Division DVD" and tell us your favorite Joy Division song. The 20th email entry to land in our mailbox will win the DVD's. Contest open to US residents only...sorry Papua New Guinea!
Check the trailers:
Control:
Joy Division:
Buy Control and Joy Division here.